Chevaline DEXX System
Liquid applied flexible reinforced membrane
A liquid applied, glass-fibre mat reinforced membrane for use in sealing old and new flat and near flat roofs, walk-out decks and patios.  Particularly useful where areas are subject to foot traffic and light vehicular traffic.  Topcoats are available for various service conditions.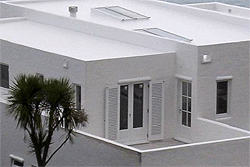 Equus De Boer DuO Systems
Standard DuO 4 HT over Deboplast 2.5
For waterproofing of concrete and plywood decks where overlaid with timber rafter or paver on tile jack. Trafficable surface.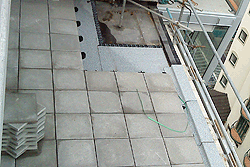 Equus VULKEM / TRAXX Systems
Unreinforced liquid applied membrane
Designed as a waterproof, wear resistant, non-skid deck membrane for parking decks, roof decks, stadiums bleachers, balconies and other areas requiring a durable membrane.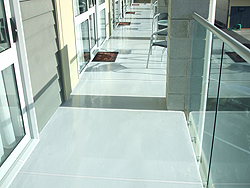 MATACRYL Pedestrian System
Rapid finish waterproof pedestrian membrane
A non-slip, durable, low maintenance and waterproof surface which will enable the surface to be back in operation two hours after completion.  Project specific specifications designed to meet service requirements.
Downloads: References