Equus WB2
Colourless, impregnating water repellent for mineral surfaces
A deep penetrating water repellent for use on many absorbent and highly alkaline substrates such as natural sandstone, bricks, lime sandstone, concrete and mineral plasters. Equus WB2 reduces the capillary absorption of the penetrated substrate without clogging the capillaries, thus maintaining the substrates ability to "breathe".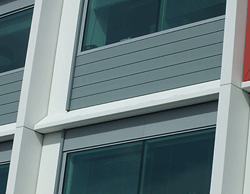 Equus WBSB
Colourless, impregnating, soluble salt suppressant for mineral surfaces
A penetrating, soluble salt suppressant for use on porous, even highly alkaline mineral substrates. Equus WBSB restricts the capillary movement of salt impregnated moisture through the mineral substance.
Keim LOTEXAN
Siloxame-based colourless water repellent
Keim Lotexan is suitable as a water repellent protective treatment for mineral renders and coatings, fair-faced concrete, prefabricated concrete elements, exposed aggregate concrete, calcareous sandstone and fibre-cement boards. Keim Lotexan provides protection from water, acid rain and atmospheric pollution.