Chevaline EPISTIXX RAPID TOPCOAT
Glossy fast curing waterborne epoxy finish coat
A glossy fast-curing waterborne epoxy finish coat for use on most stable building surfaces. It may be used as an easy to clean hygienic wall finish or as a medium duty floor finish, generally in interior situations, with some exterior applicability. It is ideal for use in situations where solvent release during application is not desirable, and speed of cure is essential. Clean room standard approved ISO 14644.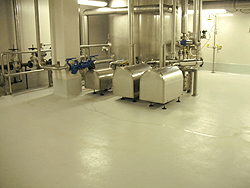 Chevaline COLOURGLAZE
High durability flexible finish – GLOSS
A highly durable gloss finish glaze coat for use in both exterior and interior situations to provide maximum possible life-to-recoat for most Chevaline Architectural finishes used in commercial and domestic construction. Also used to upgrade performance of existing finishes to provide maximum maintenance-free life.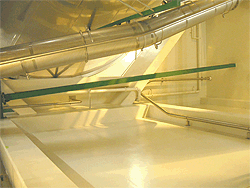 Chevaline COVERCRYL
Semi-gloss interior finish
A general purpose high durability semi-gloss coating for use as a coloured topcoat for Chevaline textured systems in exterior and interior locations in domestic and commercial situations.
Keim ECOSIL
Interior finish
A silicate based high quality universal interior paint. Ideal for interior walls and ceilings in heavily frequented areas such as public buildings, schools, offices, wet rooms etc.